Physical Security Services
Security Officers
Armed, unarmed, and commissioned officers to keep you secure. All personnel are highly trained and properly licensed to meet the requirements of the state in which they are providing.
Executive Protection
TriCorps' executive protection officers are always retired law enforcement or military, specializing in threat assessment and intelligence gathering, to protect individuals with elevated personal risk.
Workplace Violence Education
These classes place a focus on active shooters, workplace violence, and de-escalation techniques. Our trainers' extensive knowledge and skills allow us to tailor our presentation to meet the needs of your team.
COVID-19 Temperature Checks
COVID-19 Temperature Checks is a skin temperature screening service provided by TriCorps that provides a non-invasive and rapid temperature reading for employees, patrons, vendors, or visitors to places where people gather.
Covert Surveillance
When covert action is critical to keep you or your organization safe, TriCorps can provide licensed and highly trained investigators and electronic surveillance to help obtain critical information and evidence as needed.
Roving Security Patrols
Security officers in marked TriCorps vehicles to patrol and provide quick response. The roving patrol can be a stand-alone program or can be utilized to augment a static security element already in place.
Site Assessments
TriCorps will conduct a full review your physical, electronic, and cybersecurity measures. Upon completion, TriCorps will provide a comprehensive report of your current security status, and offer recommendations for improvements.
Employee Theft
While no business expects it, employee theft is becoming more and more common. TriCorps can provide surveillance, conduct interviews, and perform audits to prevent and/or identify internal theft and misconduct.
Background Screening
TriCorps can perform screenings of individuals seeking employment, volunteers, or outside vendors that will be working closely with your company.
Counterintelligence Services
Whether it is an important meeting, a leak to the press, or some internal strife, counterintelligence measures can be needed. TriCorps can run electronic and debugging sweeps of your meeting rooms, offices, or facilities. Have a peace of mind that your information is safe.
Data Sheets
Our data sheets are a great way to take an in-depth look at the products and services we can provide.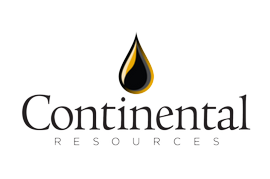 "TriCorps Security is a professional, dependable and trusted partner that consistently meets our needs. TriCorps has raised the standard as a corporate security provider and continues to deliver a sophisticated, high-level product to our organization."
Continental Resources
"Through the years, TriCorps Security has become a trusted and reliable source to meet our security needs anywhere in the country. They consistently respond throughout the United States with high standards of professionalism and customer care."
Chesapeake Energy